Council-tax bills are currently being delivered to all households across Swindon.
Keep an eye out for yours and the booklet inside which explains your bill in full.
If you receive your bill electronically, you will be sent an electronic version of the booklet or you can download it here – https://t.co/3ojK6H3p4e
In the booklet that the council have produced, it explains what each £1,000 of council-tax money they receive gets spent on.
Here's a snapshot of the breakdown for those that don't want to download the booklet.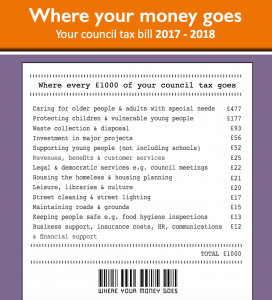 The booklet goes into detail on important issues in Swindon, such as parishes, new developments around the town centre, housing projects and the council's budget to name a few.
Checking the booklet with your council-tax bill is a good way to find out exactly what your council-tax money is spent on in Swindon and what the upcoming increases are for.