In the year that Tom Cruise felt 'The Need for Speed' and the UN deemed this year 'International Year of Peace', the Swindon Wildcats were formed.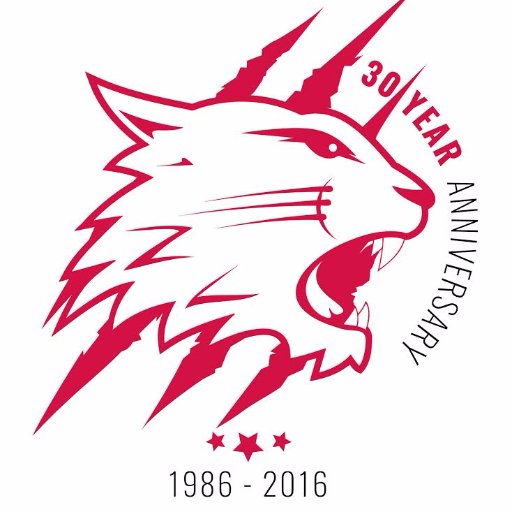 The year was 1986 and saw the very first Challenge match take place at the Link Centre against their local rivals The Oxford Stars, unfortunately, that first game didn't go well in fact the Wildcats lost.
Their first season didn't light any fires either and the Cats were almost relegated. Despite the results not all going their way that first year, what was established was a legacy that was well and truly born for Swindon.
30 years on, see's a much brighter future with the team playing some great games up and down the UK and winning the hearts and cheers of the local community.
Steve Nell, General Manager of the Wildcats has been a part of their story for the past 30 years. His undeniable dedication to growing the Swindon Wildcats into the business they are now, cannot be matched by any other sporting personality here in Wiltshire.
'It's hard to imagine that I've been part of the Wildcats for so long starting off as a player.
I've played and coached the game and then became manager when the body started to give up. The Wildcats has become a real family affair with my own family working alongside me on a day to day basis.
Even donning a Wildcats shirt and becoming Player Coach like I did.
I've had the pleasure of playing with some great teams over the years and it's only fitting that in our 30th year, we invite back some of those personalities from all over the world who have helped put Swindon Wildcats on the Ice Hockey map.'
The first event is on Friday December 9th and will invite fans to 'Meet the Legends'.
Fans will be able to ask questions about their time playing for Swindon and listen to some of the memories and antics the team got up to back in the day.
This event is being held at Excalibur and starts at 7:30pm.
Tickets can be bought from the Wildcats Website www.swindonwildcats.cloudvenue.co.uk or from Wildcat Sports shop at the Link Centre. The Fridays event is open to adults only.
Some of the players already confirmed include Daryl Lipsey, Bryan Larkin, Gary Dickie and Steve Moria.
Daryl, whose nickname is Mr Swindon Hockey was voted Swindon's Greatest Ice Hockey player in 2011 by fans and played most of his career in Swindon before joining Manchester Storm.
Daryl will be joined by fellow team members from back in the day, Bryan and Gary who both have a long history at Swindon. Steve Moria, was leading scorer for Great Britain in the 2000 world championships and Iced 49 times for his country.
Steve commented 'More and more past players are confirming each week allowing us to arrange another Legends verses Wildcats match on Sunday 11 th December.
The last grudge match back in 2011 ended in a 10 all draw. I'm hoping for an out and out Legends win but our current Wildcats team are so good, it's going to be very close.
Details of all the events and players coming back to support the celebrations in December can be found on www.swindonwildcats.com.
I'm really looking forward to seeing some old faces over the weekend and hope our community of supporters will come along and be part of our history.'
Steve along with his family and a small team work tirelessly to keep ice-hockey alive in the hearts of the community. They have built a business, a great community fan base and a legacy that hopes to continue for another 30 years.