It's essential to show your loved ones just how much your care for them during these unprecedented and tumultuous times.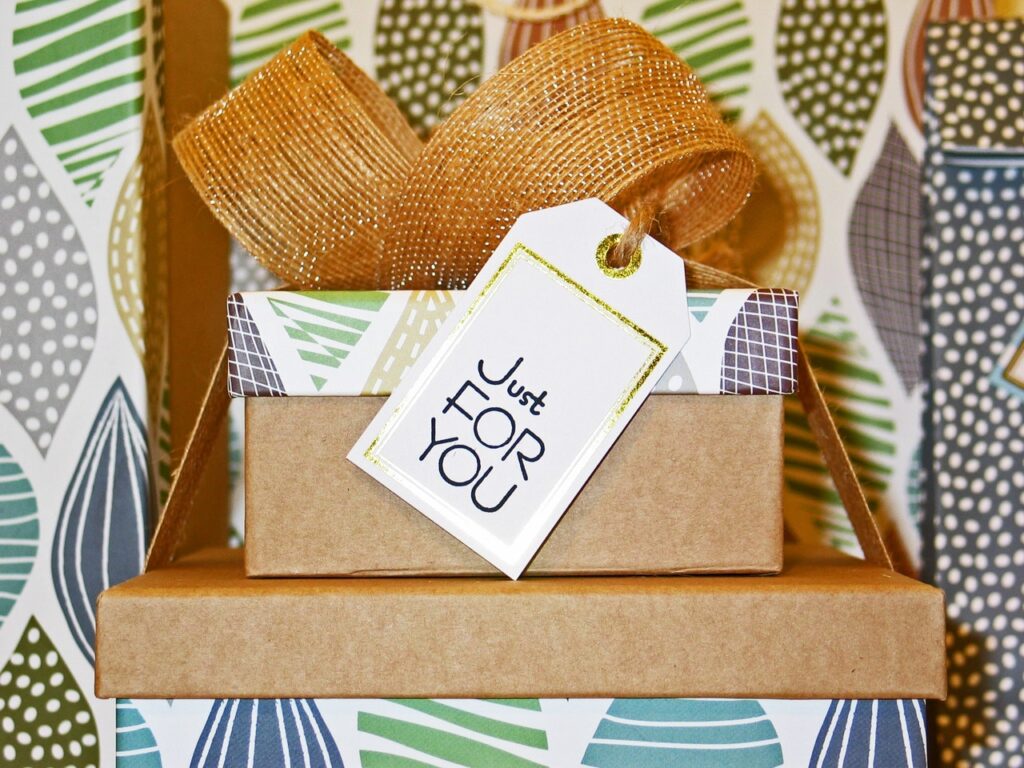 While some people appreciate kind words or acts of services, others consider gift-giving as their love language. Gifts are a brilliant way to show your loved ones that you have been thinking of them.
Of course, the biggest challenge with gift-giving is money.
Fortunately, there are many ways to give your loved ones something meaningful for a smaller price tag. Expensive items are not always better quality.
Sometimes a personalised or DIY gift is much better than a lavish product. Just make sure to give yourself some extra time to make the DIY gift or to get it personalised.
Here are some small and affordable gift ideas for your loved one.
A framed photo or calendar
A photo tells a thousand words. Find your favourite photos together and get them printed off using an affordable printing service.
You can usually find offers online to cut back on post and packaging fees.
Frame the best photos in classic photo frames from your local supermarket and wrap them with a ribbon. Done!
Or, if you have too many photos to choose from – make a calendar instead. You can upload your pictures to a digital calendar maker and print them off. Each month, your loved one will have a new photo to look at.
You could also frame a handwritten poem or special quote.
Sweet treats
Food is one of the best gifts. Give your loved one a chocolate hamper or fill a mason jar with their favourite pick n mix. Easy!
If you have more time on your hands, you could also bake some brownies and cupcakes to fill the hamper with homemade treats.
Wrap the jar or hamper in beautiful wrapping and attach a heartfelt note.
Flowers and plants
Plants are a big home trend right now.
Buy your loved one a grow your own kit with different seeds for vegetables and herbs.
They can start their very own herb garden on their windowsill. Or, if your budget is a little bigger, invest in a flower subscription service for them, so they have fresh flowers delivered every month on you!
Notebook
Everyone needs a notebook. If your loved one is starting a new job or enjoys journaling, gift them a notebook with a motivational quote on the front.
Gifts are a great way to show someone you love and appreciate them. Make thoughtful gifts to save money and share kindness.