The garage can be an incredibly useful area for homeowners, but you might find that storage can be an issue when you pull together the family car, toys, tools, bikes, sporting equipment, cleaning supplies and anything else that might want to keep here.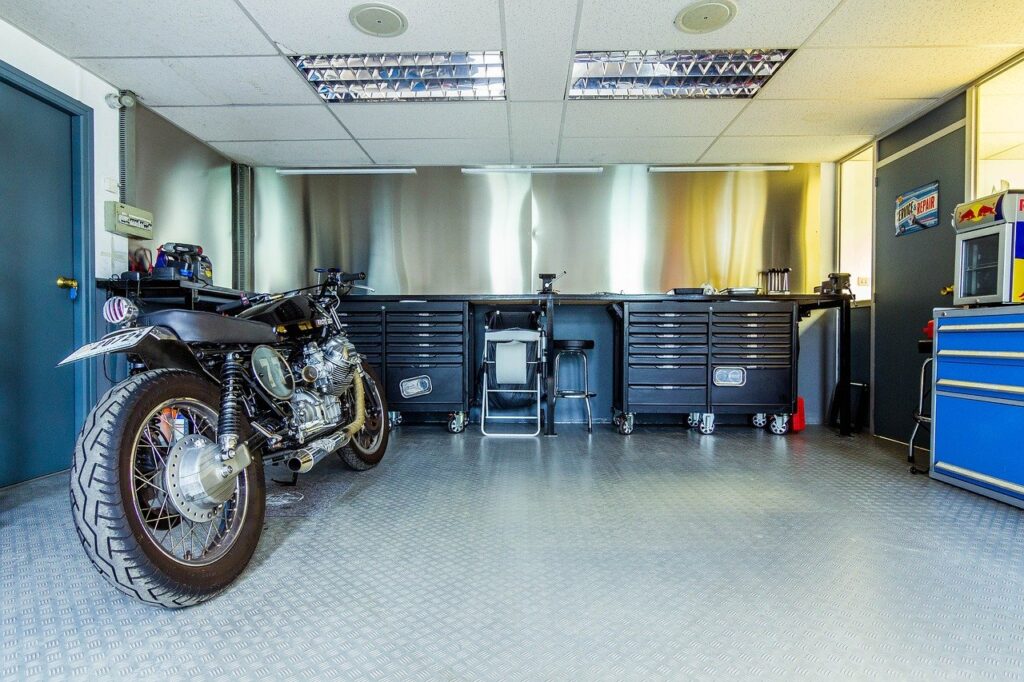 So, what are a few of the best ways to keep your garage neat and organised?
Throw Out What You Don't Need
First, you should take everything out and go through it to see what you need to keep and what you can get rid of/sell/donate.
This will hopefully help you to greatly reduce the amount that you need to store and also gives you the opportunity to perform a deep clean of the garage and refresh the space.
Start With the Floor
Now that you have reduced the amount that you have to store and cleaned the space, you can start with the floor.
You can designate space for different categories of items and keep things stored on the floor that are heavy or could be hard to store elsewhere.
Put Up Shelves
You should look to make the most out of vertical space in the garage as this can free up a huge amount of floor space so that it will be easier to walk around as well as fit the car in.
Shelves can be used to store smaller items and things that you need easy access to, such as cleaning supplies, toys and anything else that you might need.
Use the Ceiling
You might even be able to utilise the ceiling for storage which can be another great way to free up space in the garage.
You could screw beams to the ceiling that could be used to safely hold storage boxes, which would be perfect for items that you do not need easy access to (such as Christmas decorations).
Tool Chests
The garage is the perfect place for keeping your tools, but it is important that you are using metal tool chests for storage and this is for a few different reasons.
Metal tool chests will keep your tools safe and secure, it will prevent you from losing them and will also prevent them from being left around which can create trip hazards in the garage.
Hopefully, this post will give you inspiration to improve storage in your garage and to turn it from a dumping ground into a useful and practical storage space for all kinds of different items.