When it comes to putting together an up-to-date look, it's the little details that can make or break an outfit.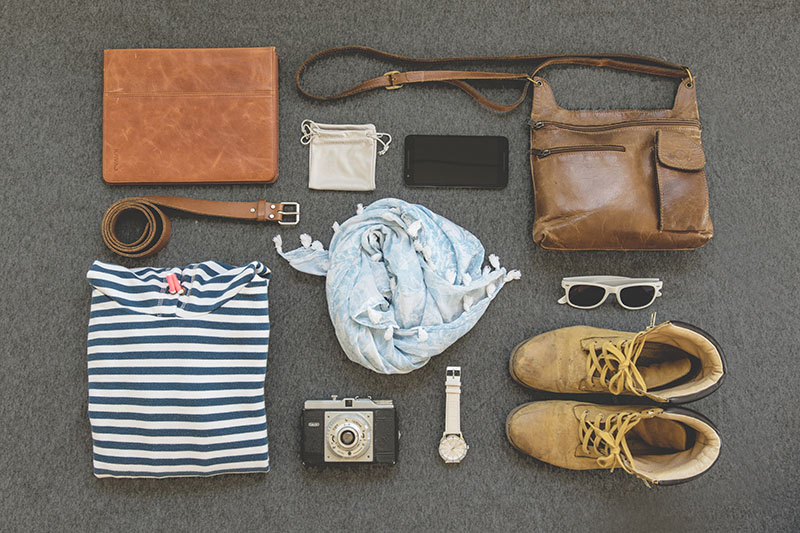 You may not think much about your accessories -perhaps you haven't changed them over the years – but by refreshing your accessories you can bring your entire look into the new season.
Here are some accessories you'll be seeing a lot in Spring/Summer 2020 collections.
Until recently, raffia bags were mostly seen at the beach, but now these natural straw bags are having a fashion moment. From chunky totes to sleek shoulder bags trimmed in leather, there are all sorts of ways to wear a raffia bag – so they aren't only for the boho look. Combine this trend with SS20's bucket bag to get two cutting-edge looks in one.
While your giant black sunglasses may be good at covering weepy hay fever eyes or dark circles, this season's shades will be a lot more colourful.
You'll be able to choose from a rainbow of colours in high street and designer collections alike, but if you're someone who prefers the toned-down look, start with darker greens and blues.
Bored of choosing between pointy and round toes? Get an instant style edge this season by choosing square toed shoes. Men have been wearing them for years, and in SS20 you'll see boots, court shoes, Mary Janes and many more with androgynous square toes.
If your hair is a little out of control at the moment, then don't despair. SS20 will see a big hair wrap trend, so you can cover those unruly locks with a colourful silk scarf.
There are a number of ways to wear a scarf in your hair, the easiest being to wrap it around your ponytail, and once you've mastered it, mornings become easier. 
In 2020, people will be less about co-ordinating their jewellery and more about embracing the mix and match look. Mixing silver and gold can look great, and there are even pieces on Fjewellery.co.uk that combine both metals.
Try some mixed stacking rings or bangles for a subtle nod to this trend.
While last year's micro bag trend was adorable, it was the sort of thing you could only pull off if you had a team of assistants tending to your needs.
If you're a woman who likes to carry round all their make-up, spare clothes, books and more, then you'll love the extra-large bags that are set to be… well, huge! Choose a big leather tote and you'll have enough space for all your day-to-day needs.
Another great solution to bad hair days is the headband. From padded satin headbands to embellished options, there's a headband to suit all sorts of occasions.
They're easy to dress up or down and add a style from preppy-chic to quirkiness to your outfit with minimal effort.