Last month saw the start of a moving heritage and media project involving 21 primary pupils from across Swindon in unearthing a touching First World War story from the town.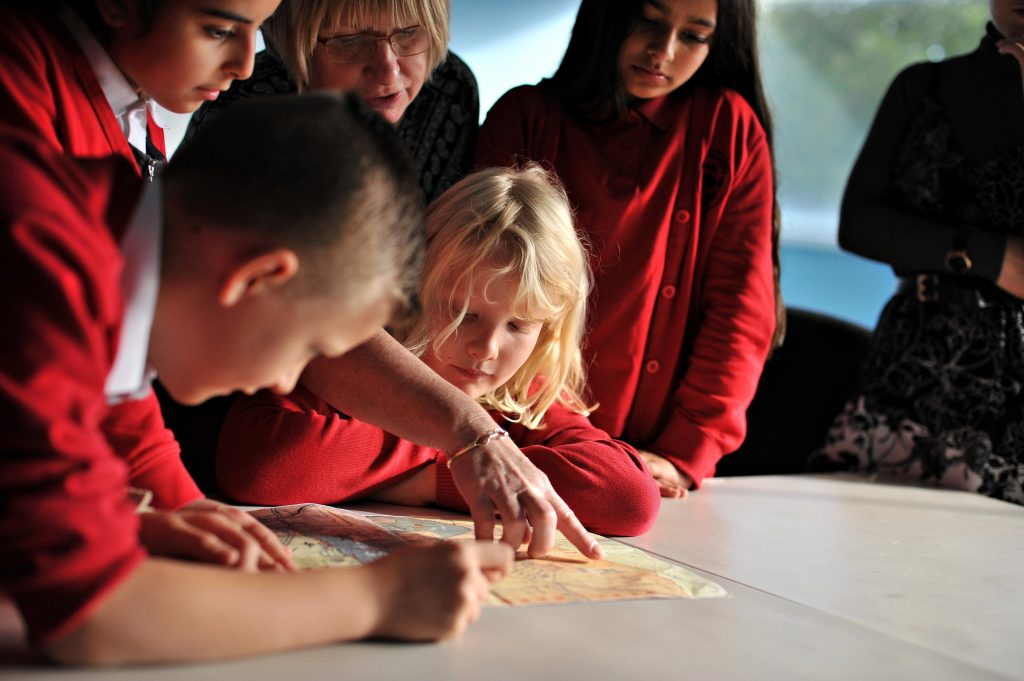 Create Studios, Swindon received £9,700 from the Heritage Lottery Fund (HLF) for an exciting project, Safe Haven, to explore a unique archive of postcards, photos and documents relating to a group of Belgian Refugees who found support amongst Swindon communities in the early years of the First World War.
Pupils from 3 primary schools worked alongside Create Studios' filmmakers and local historians to research the story of over 200 refugees, starting with a visit to the Archives at Swindon Central Library.
The project has enabled 20 young people from Drove, East Wichel and Brook Field primary schools to explore the refugee archive, meet current refugees supported by the Harbour Project and find out more about Swindon life in the First World War through a workshop at Swindon Museum and Art Gallery, where the film of their journey of discovery will feature in an exhibition from 16th November.
The Safe Haven project is a fitting legacy to Create's highly successful year long project, 100 Stories, also supported by HLF, where over 60 young people discovered and shared 100 First World War Stories with the Create Studios team. Over 25,000 people saw the films and photography produced by the teenagers through a touring exhibition and linked website: www.100storiesww1.com, and the new Safe Haven work will also feature on the site after the November exhibition launch.
Commenting on the latest award, Artistic Director of Create Studios, Shahina Johnson said, "We are delighted to have been supported by Heritage Lottery Fund to bring this significant local heritage story to life.
Working with heritage archives and partners, film is a powerful medium for sharing a moving story of which Swindon should be proud. For Swindon pupils to be discovering a heritage of refugee support that goes back to the First World War is significant, and we are so pleased that much of the work coincides with Swindon's City of Sanctuary launch this month."
Commenting on the grant award Nerys Watts, Head of HLF in the South West, said: "The impact of the First World War was far reaching, touching and shaping every corner of the UK and beyond. Thanks to National Lottery players, even more communities like those involved with Create Studios are able to explore the continuing legacy of this conflict and help local people broaden their understanding of how it has shaped our modern world."