Vital work to improve Mead Way is continuing to make good progress, despite the current coronavirus lockdown.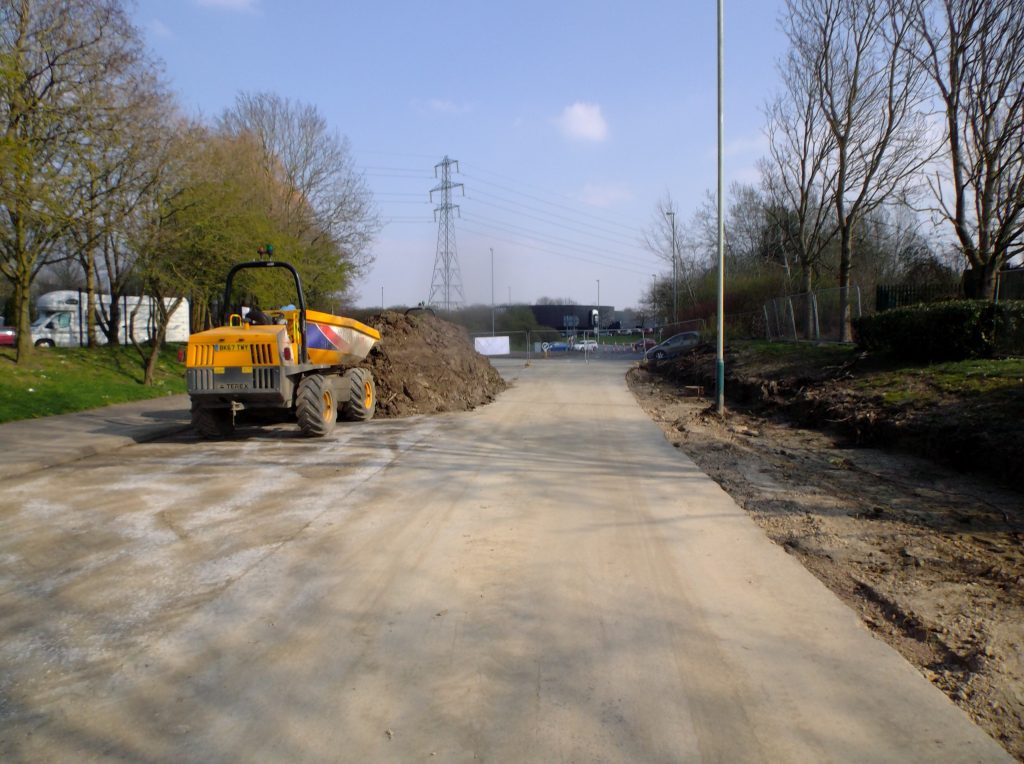 The improvement scheme will see £4m invested to increase the capacity of the road, which connects residential areas of North and West Swindon with major employment areas and the town centre.
The contractor, Britannia Construction Ltd, started the first phase of the work at the beginning of March and the scheme is due for completion this autumn, although the impact of the current COVID-19 pandemic is being monitored.
Work so far has included the removal of Westmead roundabout, kerbs and top layers of soil have also been removed, while preparatory work has taken place to allow utility companies to divert various cables and pipes.
Once completed, the project will see an additional northbound lane created from Meads roundabout (on Great Western Way) to Withymead roundabout (by Simply Gym and Kidz About).
This section of the road will also be resurfaced and the roundabout at Westmead Drive and Stonehill Green junction will be converted into a signalised crossroad junction.
In line with government advice regarding coronavirus, teams working on the project are adhering to social distancing guidelines, meaning they have been unable to travel to site together by mini-bus as they usually would and are also having to take their breaks separately.
Councillor Maureen Penny, Swindon Borough Council's Cabinet Member for Transport and the Environment, said: "We are extremely grateful to the teams working on this project, who are keeping this project moving forward in the current circumstances.
"The safety of the teams and the public is paramount so any changes in government guidance will be followed and working practices amended accordingly.
"These vital improvements will go a long way to increasing the capacity of this road to accommodate extra traffic and relieve congestion elsewhere on the road network, too."
Residents are also reminded that they should not be entering the fenced off site for any reason.
Further information about the plans for Mead Way can be found at: www.swindon.gov.uk/meadway