Saturday and Sunday, 3rd and 4th of December, 10 am – 5pm, the Steam Museum will be holding a Christmas event that you're bound to love. An enjoyable day out for all ages, "Step into Christmas" at Steam will definitely get you into the Christmassy mood!
There will be fantastic live music to listen to as you browse over 50 artisan market stalls amidst famous locomotives. For the children, Santa's story time and the Christmas Cafe will complete the festive magic.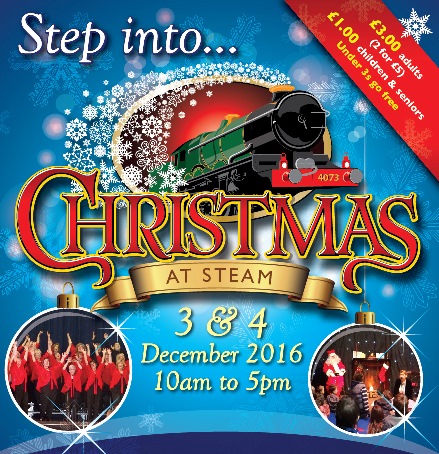 Admission Tickets will be £3 for adults (£5 for 2), £1 for seniors and children and free admission to under 3's!
Santa's Story Time: In a cosy fireside setting inside Steams Hawksworth Hall, tales at Santa's story time will be told before receiving a magical Christmas gift bag. The cost of Santa's Storytime will be £5 per child with sessions running throughout the days. The first two sessions are bookable in advance.
For more information go to Christmas at Steam to find out Santa's Story Time times along with the list of fabulous live musicians and the market stalls that will be involved.