Work is continuing to progress at Mead Way, despite the pandemic enforcing changes to the schedule.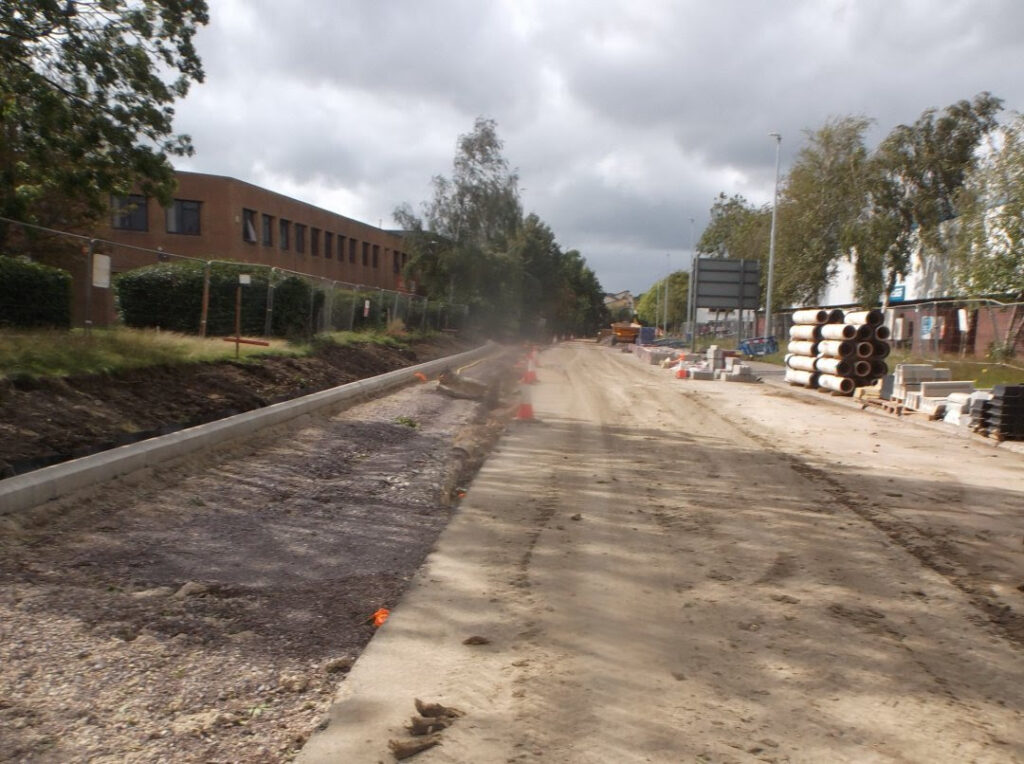 The key road in West Swindon is receiving approximately £4m of investment to help increase capacity and improve journey times for motorists. Upgrades to the road include:
An additional lane going northbound from Meads roundabout (on Great Western Way) to Withymead roundabout (by Simply Gym and Kidz About)
Resurfacing of Mead Way between Meads and Withymead roundabouts
The roundabout at Westmead Drive and Stonehill Green junction will be converted into a signalised crossroad junction with a toucan crossing for pedestrians to cross Westmead Drive
Improvements to some of the safety features above the subway
Street furniture will be replaced and street lighting will be upgraded to be more energy efficient. A replacement bus shelter will also be incorporated
Since March, work has been underway between Meads roundabout and Westmead roundabout.
Recent work includes installation of new ducting for the street lighting and traffic signals, kerbing and footpath formation on and around Westmead roundabout, and the installation of kerbside gullies.
Due to the restrictions imposed by COVID-19, the scheduled programme for the work has now changed.
This is due to utility companies furloughing some of their staff and social distancing measures restricting the number of workers on site. As a result, some work has taken longer than originally planned.
The scheme is now expected to be completed by the Spring.
Councillor Maureen Penny, Swindon Borough Council's Cabinet Member for Highways, Maintenance and Waste Services, said: "We fully appreciate the frustrations of local residents and businesses as we hoped to be much further along with this project.
"Unfortunately, the pandemic has affected many firms and we just haven't been able to progress with the first phase of the scheme as quickly as we would have liked due to the delay in the utility works.
"Our contractor has been working hard to carry out other work in the meantime and we hope to see the work accelerate in the coming months.
"I'd like to thank motorists, residents and local businesses for their patience while this work is completed. These improvements are one of several projects across the borough's road network to increase the capacity of our roads and improve journeys for our motorists."
More information about the Mead Way improvement work can be found by signing up to the dedicated monthly e-newsletter at: www.swindon.gov.uk/newsletter