Highworth Emporium Card & Gift Shop has been going through a significant aesthetic facelift by New Owners, Aga and Richard and will officially be reopened on Saturday 8th October by Mayor of Highworth Cllr Alan Bishop.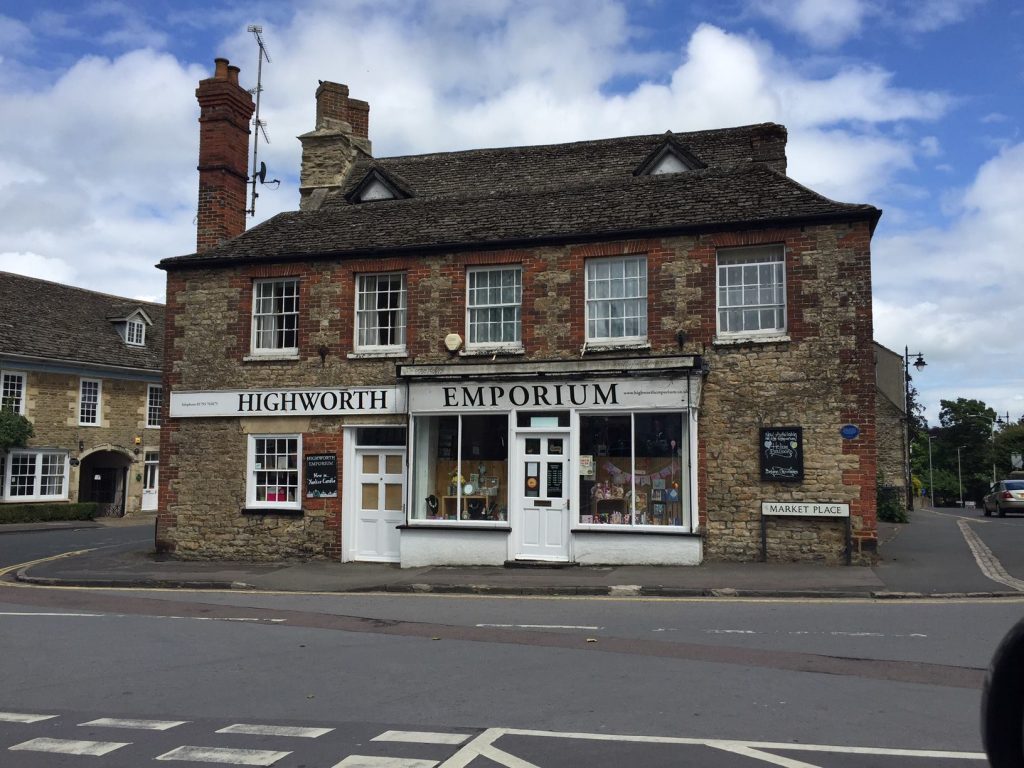 Aga has been running a small online retail business for the last 18 months and the decision was made to increase the portfolio of product and what better way to do this than through a shop. "Imagine our excitement to discover that the Emporium was for sale – such a local well known institution, we simply had to make a move for the business" – said Richard.
The shop has traded in Highworth for many years. The fresher face to the Emporium is aesthetic only, inside the shop will offer similar gift options as before, but we will introduce significant newness too.
Two notable changes will be the introduction of a new 'Party Area' dedicated to balloons, party ware and celebrations & Christmas Room that will be open on the 8th October.
"In our initial few weeks the balloon and Party area is proving popular with customers who have just walked in through the door which is very exciting!" This major new feature in the Emporium is the largest retail display in the area from any independent retailer. To support this move Aga has been on some pretty intensive ballooning training courses run by some of the best balloon artists in the industry on the run-up to taking over the Emporium. You can check out her creativity on the Balloons Are Fun Facebook page.
"Aga and I are both big fans of Christmas" – says Richard. "Our dedicated Christmas Room is exciting and we are looking forward to this coming live in October. Like our Christmas at home, we have not stopped short and have plenty of fresh new decorations coming through from small table and tree decorations to 6ft Christmas décor that will certainly stand out."
Between Aga and Richard they have nearly 40 years experience in the Gift and Greeting card industry.
An official opening will take place at 10am on the 8th October by the Mayor of Highworth Councillor Allan Bishop.
There will be goodie bags, raffle prizes and light refreshments available.