Popular sports are conducted through a series of high profile and professional events throughout the year.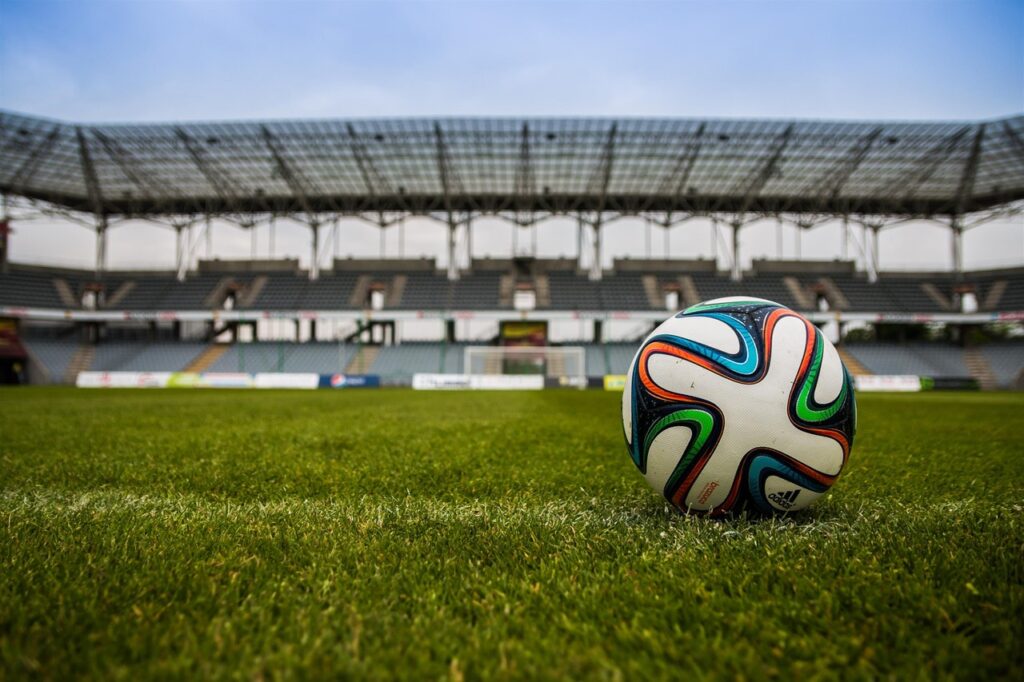 All of which demonstrate the very best of what the sporting world has to offer, from strength to mental acuity, skill, and endurance.
Each year sports professionals and their coaches live by a regime to ensure they can give a peak performance during a tournament or competition.
But in 2020, sports professionals the world over faced immense challenges. As most routine matches, tournaments, and contests came to a standstill or were otherwise required to isolate players, like the NBA Bubble.
The NBA shielded its players from the virus by hosting the remaining eight games in isolation at Disneyland in Florida. Players had to be separated from their families. As they lived, trained, and competed at Disneyland for the winning title.
Other popular sporting events stopped completely. For instance, football events were suspended and resumed later in the year, which resulted in less time spent training with teammates and the coach.
Many of the teams had to get by with video calls to discuss exercise routines.
The reminiscence of the setbacks for many sports clubs remains.
The usual pecking orders are off-balance, with most events that have resumed starting off on shaky grounds. Particularly where new players have been added to teams yet haven't had the time to get integrated.
Despite the cancellations and delays, sporting organisations the world over are optimistic about games resuming as normal(ish) in 2021. As such, they've begun creating schedules for teams to train towards and for fans to look forward to.
UK sports betting is expected to surge next year, and fans are spoilt for choice with sporting events, to support their teams, and place bets.
As we begin a more hopeful looking year, the wait is almost over, you can look forward to a 2021 jam-packed with games, and here is a peek of what the dates and locations will be for each.
The Sporting Events Of 2021 
For games that reign supreme in the sporting world, here are the most anticipated events of 2021 to watch out for next year.
Football
The premier league is already underway and is expected to finish on May 23rd, 2021.
Next year football fans can watch the Champions League and Europa League on TV without much change to the schedule.
The FA Cup final will take place on May 15th at Wembley stadium in London.
The UEFA Europa League final, which was initially supposed to happen in Ramón Sánchez Pizjuán Stadium in Spain, will be hosted at the Gdansk Stadium in Poland on May 26th, 2021.
The UEFA Champions League, 2020 has relocated from Krestovsky Stadium in Russia to Atatürk Olympic Stadium in Turkey. The event is scheduled to take place on May 29th, 2021.
After a one-year postponement, the UEFA Euro 2020 final tournament will take place in summer 2021, between June 11th and July 11th, 2021. The semi-finals and final will play out at Wembley Stadium.
Suppose you bought tickets for the UEFA Euro event in 2020. These tickets will still be valid for the 2021 tournament.
Rugby
This year's Six Nations Tournaments remaining rounds finished on 24th and 31st October 2020.
The 2021 Six Nations games will started February 6th, with Italy and France as the first teams to begin the games in Stadio Olimpico in Rome, and England and Scotland scheduled to play just a couple of hours later at Twickenham Stadium in London.
The results were rather shocking and didn't let rugby fans down. Round 5 of Six Nations matches will be featured on March 20th.
The Autumn internationals will resume in 2021. However, specific fixture dates have not yet been announced.
Cricket
England's cricket team shall begin a possibly shortened test series in India in winter (maybe January).
A one-day series against India was supposed to occur in September/October 2020. And so, the next test tour is expected to include the one-day series.
The World Test Championship final shall complete in June 2021, with a final at Lords Cricket Ground London.
Dates are yet to be confirmed for the new England vs. India test series. However, it is said to be taking place next summer.
Equally, the ICC Men's T20 World Cup is waiting for confirmation on dates for the event to take place in India.
The Ashes, a five-match Test series held every two years featuring England and Australia, shall commence in November 2021 until January 2022. The Ashes series will begin at Brisbane's cricket ground, the Gabba.
Golf
On August 31st, the Solheim Cup is scheduled to begin between Europe and the United States. It shall finish on September 6th, 2021.
The 2020 Ryder cup couldn't take place this year on its scheduled date of September between 25th and 26th. Instead, the golfing tournament will launch next year at Whistling Straits in Kohler, Wisconsin, in September between 21st and 26th.
Olympic Games
For obvious reasons, the 2020 Olympics, which were supposed to occur in Tokyo on July 24th, were cancelled.
The Tokyo Olympics will feature 33 sports and 339 medal events on its postponed date of July 23rd. And the celebrations will continue until August 8th, 2021.
Tokyo Paralympics will begin on August 24th and finish on September 5th. According to Tokyo governor Yuriko Koike, the 2021 Olympics next year will maintain its title as Tokyo 2020.
Tennis
Wimbledon championships are set for June 28th until July 11th, 2021, at Wimbledon in London.
The sports programs for 2021 bring much-needed hope and promise to sports professionals and fans for a brighter and more exciting year.
Keep in mind; the above calendar dates might change if the government or sporting organisation feels it's necessary.
Most sports events officials are still in discussions about whether to allow fans into the arenas. So, depending on your choice of sport, you may need to watch it on tv or mobile.