Wiltshire Wildlife Trust has begun work supporting people with mental health issues in Swindon to get outdoors and get active.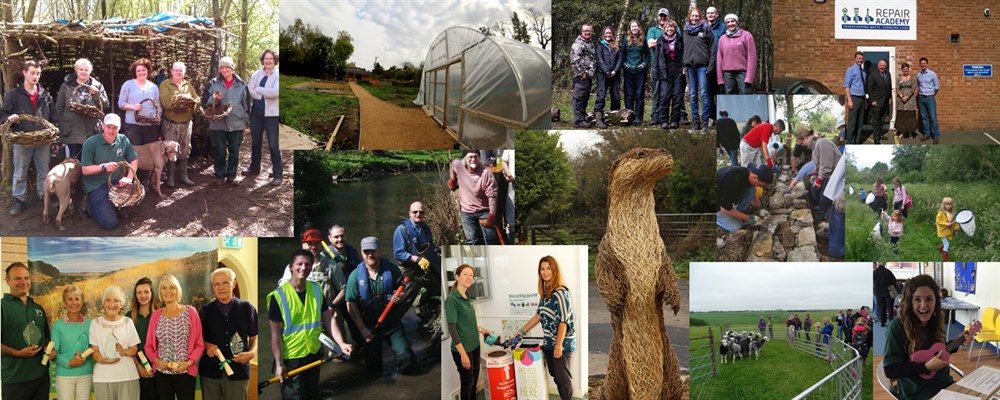 Funded by the Big Lottery Fund, this project aims to help residents improve their mental well-being by taking part in weekly conservation and outdoor activities at the Trusts nature reserves and local green spaces in Swindon.
Keeley Hampton, Swindon Wellbeing Project Officer, says: "Over the programme's four year lifetime we hope to help around 400 residents of Swindon. In particular, we would like to reach out to those from an ethnic minority, veteran and ex-offender communities who are at higher risk of poor mental health."
Participants on the programme get involved in conservation work and can also enjoy nature walks and nature-based craft activities. The groups meet once a week and participants are picked up from a central location in Swindon and taken to the site of the activity, which can either be one of the Trust's northern nature reserves or other local community spaces.
Physical activity has long been linked to a healthy mind. Participation in the programme has the same benefit, boosting confidence and creating a sense of self-worth through contributing to something valuable. Wiltshire Wildlife Trust's weekly wellbeing groups offer both. This project is particularly focussed on involving veterans, ex-offenders and those from minority ethnic communities.
The Trust currently has a number of referral partners in Swindon, but if you are a GP or a local organisation supporting veterans, ex-offenders or those from minority ethnic communities and would like more information or to be a future referrer to the new groups, Melanie Vincent, Wellbeing Project Administrator on 01380 736098.
The Big Lottery Fund supports the aspirations of people who want to make life better for their communities across the UK. We are responsible for giving out 40% of the money raised by the National Lottery for good causes and invest over £650 million a year in projects big and small in health, education, environment and charitable purposes.
Since June 2004 we have awarded over £8 billion to projects that make a difference to people and communities in need, from early years intervention to commemorative travel funding for World War Two veterans.
Since the National Lottery began in 1994, £33 billion has been raised and more than 450,000 grants awarded.
For further information or to sign up to Wiltshire Wildlife Trusts programme contact the Project Officers Keeley Hampton or Jo Woodhams on 01380 736099.