19-year-old student, James Gregory, is set to climb Kilimanjaro next summer to raise money for Childreach International.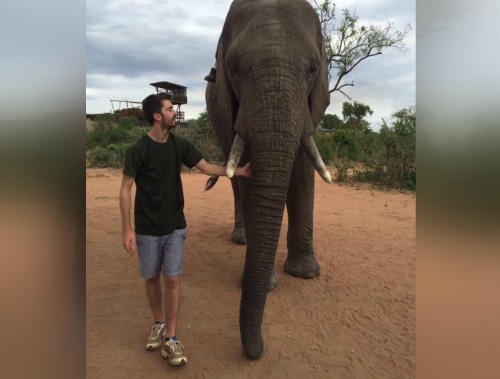 James spent a few months volunteering in Africa last summer and witnessed first hand how shockingly some of the children lived and wanted to do something about improving that.
The University of Reading, where he is a Business Economics student, has given him the opportunity to climb the highest free-standing mountain through their fundraising society.
He told Swindon 24: "As a soon to be ex-smoker, who finds a flight of stairs breathtaking, this may seem like a crazy decision, but it gives these children a chance at a better life."
"All children should be free to fulfil their potential in life. My mission is to make sure nothing stands in their way."
Childreach International is a charity which works with children around the world, in places such as Africa, Latin America, Asia, and even the UK, to make sure they have the best access to education, healthcare, and protection.
"We listen to children and communities to help them find practical solutions to their problems and give them the tools to change their lives. We give them the confidence to raise their voices and demand their rights. By doing so, we prove that young people can be active agents of change."
"We don't like short-term fixes. That's why children, schools, and communities are at the heart of everything we do. When this happens, children's needs are met, they understand their rights, and have the confidence for their rights to be released."
To find out more and donate to James' amazing cause, visit his fundraising page and help children around the world get a better life.